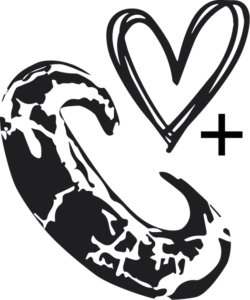 The idea is simple: You can buy two Pressburger Rolls, but can take only one with you and the second one will be for someone, who cannot afford it. Our colleagues will offer it to the first customer who will ask for it.
It is easy. The only thing you need to do is to buy one, or more Pressburger Rolls or any other of our products and pay more for the other one or two. This will go to the ones who can`t afford it.
It is straight forward. You don`t have to be concerned if it really helps someone or covers expenses of charity. Neither do you have to be afraid the money will be used for other purposes like buying alcohol or drugs. Your contribution will be offered directly to the one in need.
It is a support for decent people. One of the arguments against this idea is it will be misused by people who are drunk, on drugs or homeless and danger for their surroundings. This idea is primarily focused on people in difficult life situations and cannot buy anything extra, not on people who are not willing to integrate to the society. You never know what life will throw at you.
It is a win-win model for everyone. The money you spend helps not only those in need, but local entrepreneurs and their employees too. Your money stays local.
It is important. This idea can be used everywhere for everything – you can give for free a hot soup, sandwich, bread, water, or even lunch. It is easy transferrable to all other services and products.
It originates in the past. This idea originated as "Suspended Coffee" and is nothing new. It first started after WW II in Napoli, Italy as a commemoration of the WW II veterans. When a veteran came into a coffee shop and they asked him if he wants coffee and the answer was yes, he automatically got one from the "suspended" ones. In the era of economic growth the Italian "Caffè Sospeso" vanished. The idea resurfaced after the 2008 worldwide economic crisis and made its way to other countries under the English term "Suspended Coffee" and it became a global initiative.
It is still needed in the present. Together we face many challenges, the return to the normal standard will be difficult and long-term. That is why we want to spread this idea to the virtual world too. You can find the option to pay more for one or more pieces of products in our e-shop. Afterwards we will ship these to specific companies or people who help those in need (homeless, sick children, mothers in need etc.)